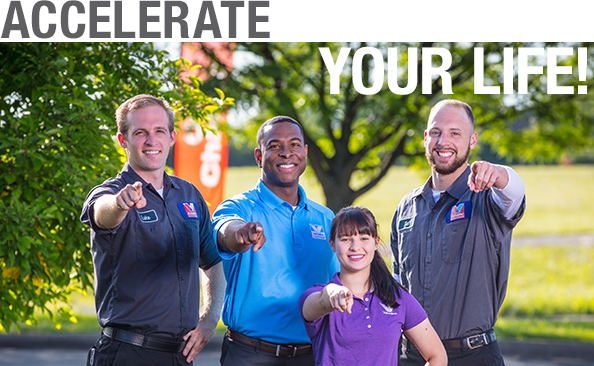 Looking for a career with a solid foundation, fair competitive pay with benefits and a promotion path you can succeed with? Come as you are and see where you can go with Valvoline — the trusted name in oil and racing since 1875.
CLICK TO PLAY VIDEO
VIOC Careers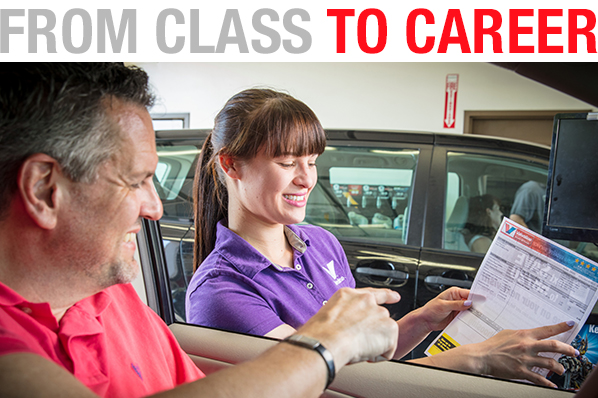 We pay you to learn a high-need trade and provide full benefits to eligible employees.
Valvoline began with the philosophy that leaders can come from any background and that with the proper guidance those leaders can go on to accomplish great things. It is this same belief that led us to develop our ASE Certified training program, which is continually ranked among the top in the retail industry.

With 270 hours of Technician training, mentorship that follows you to management positions and beyond, and a promotion path that typically finds you receiving your first raise within 60 days, it's no wonder that we have developed a reputation for advancing careers and promoting our employees from within.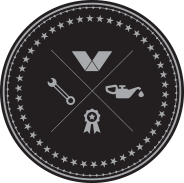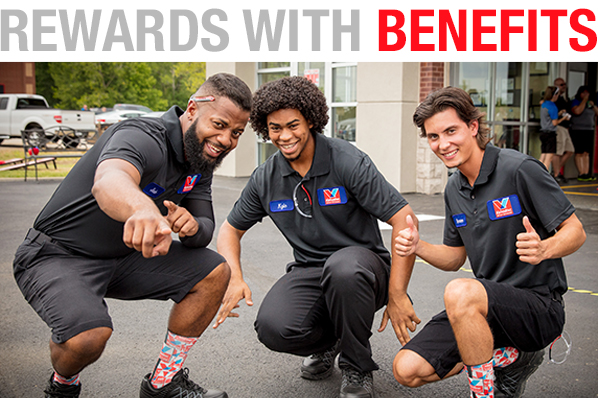 OUR AWARD WINNING TRAINING PROGRAM ALLOWS YOU TO BECOME A MANAGER IN LESS THAN 2 YEARS

We provide a clear road map to get you promoted and mentorship to graduate those skills into a lifelong career. With our reward-driven culture and award-winning mentorship, there's never a dull moment at Valvoline. So bring your positive attitude, high energy and hard work - your career is waiting.

80% OF MARKET MANAGERS START AS TECHNICIANS

ALL AREA MANAGERS HAVE STARTED IN STORE
We keep people safe and help them in a time when they need it most. And with that, we believe in recognizing and rewarding all the employees that make that possible. With 80% of our Market Managers starting as Technicians, 98% of our Service Center Managers beginning as hourly employees, and 100% of our Area Managers starting in-store, it's no wonder that many of our hires set out for a job and discover a career here.
Combine that success with paid vacation days, tuition reimbursement and 401K plans, and you'll find the comfort and lifestyle you'd expect from working for an industry leader. So if you love learning and helping people, join us as we change the view of the industry, one car at a time!